4Tx Tracer

• Industrial design and reliability
• Accurate 2 eye tracing and DBL measurement
• Full range – including wraps and small designs
• Integrated monitor and keypad
• Easy, upright loading orientation
• Rimless shape modifier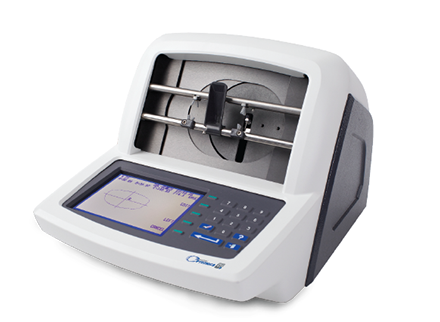 ---
AUTOMATIC 3 DIMENSIONAL TRACER
Accuracy
The 4Tx traces both lenses for accurate DBL. A 2,000 point resolution encoder, as well as 3D tracing, ensures highly accurate reproduction and extraordinary repeatability.
Full Range
Ideal for all tracing environments and designed for tracing a wide range of frame styles and curves.
Integrated Monitor and Keypad
Provides the operator with traced shape image and ability to input data in a compact design.
Easy Upright Loading
Simplify loading and avoid shape distortion. Also eliminates the risk of debris damaging key electrical components.
Shape Modifier
Modify traced shapes with editing tools to create custom shape designs.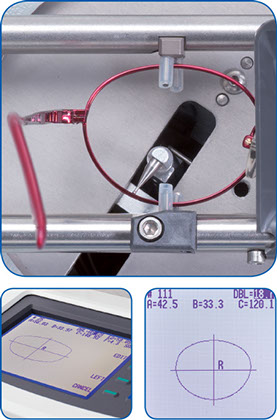 Technology, capability and value combine to make the 4Tx the tracer of choice throughout the industry. Now 4Tx takes this to a new level with improved reliability and consistency. The 4Tx is backed by the industry's most reliable service and support team.
---
Additional Features
Stores over 100 frame shapes
Comes complete with accessory kit, including calibration device, pattern/lens holder
One year parts and labor warranty
Range
Options
Communications
OMA / VCA compatible
Stand alone
Facilities
Power: 100-240 VAC, 50-60Hz
Height: 9.7″ (24.6 cm)
Depth: 17.4″ (44.1 cm)
Width: 10.3″ (26.2 cm)
Weight: 16.9 lbs (7.4 kg)