3Bx Blocker

• Drilling and grooving in one process
• Industrial high speed operation
• Ergonomic design
• Multiple block configurations
• Parallax and distortion-free blocking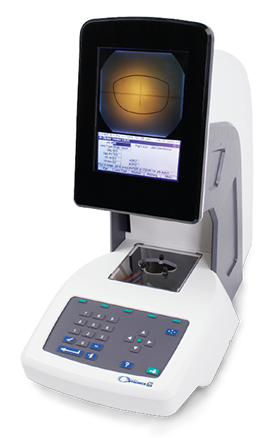 ---
AUTOMATIC FINISH BLOCKER
Industrial Construction
The 3Bx is designed with few moving parts for simplified, continuous operations and minimal downtime. The large split screen and integrated keypad design make the 3Bx a unique and ideal finish blocker.
Automatic Finish Blocking
Unique design utilizes imagery projection to display the lens image over the LCD layout screen, guiding the operator to an exact lens layout position. Custom blocking options include geometric center, optical center or manual placement.
Parallax and Distortion-Free Blocking
Accidental refraction is reduced by projecting the image of the front surface of the lens. Lens is blocked with front surface down, avoiding lens damage and blocking errors due to lens imbalance.
Ergonomic Design
Large heads up display provides the operator with an ergonomic operating position. Ergonomics are furthered with a foot switch to initiate the blocking process.
Block Configuration
The 3Bx can be configured to any metal or plastic block design.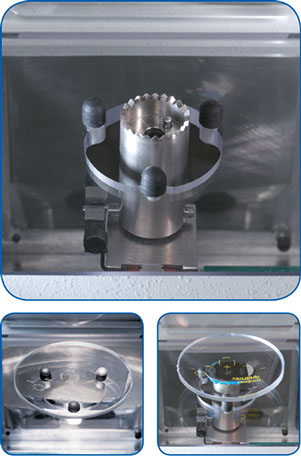 Industrial construction, ease of use, high production capability and accuracy make the 3Bx the most widely used and successful, semi-automatic finish blocker in the industry. The 3Bx is backed by the industry's most reliable service and support team.
---
Additional Features
Store up to 200 jobs
Split screen to easily view lens layout and job data
One year parts and labor warranty
Options
Barcode scanner
Multiple block configuration
Communications
OMA / VCA interface
Stand alone
Facilities
Power: 100-240 VAC, 50-60Hz
Height: 18.0" (46.0 cm)
Depth: 18.8" (47.5 cm)
Width: 8.5" (21.7 cm)
Weight: 19.0 lbs (8.6 kg)