NATIONAL OPTRONICS EQUIPMENT

DESIGN. MANUFACTURE. SALES & SUPPORT. YOUR TRUSTED SOURCE.
WHY CHOOSE NOP?

National Optronics is your leading source for a full range of innovative lens processing equipment. Our unique product line is ideally fit to meet the needs of in-store edging to any size lab operation. With National Optronics you can take comfort in getting the highest quality equipment backed by the most dependable and experienced support team in the industry.

ECO-SMART LENS PROCESSING

National Optronics manufactures patented surfacing and finishing equipment designed for organic lens processing. We provide the only dry edging table-top technology available. Dry edging is ideal for in-store use, it saves water and eliminates waste-water contamination, spills and odors.

WE BUILD MORE THAN EQUIPMENT
WE BUILD CUSTOMER SATISFACTION

Customers expect accurate, reliable lenses. Because we sell what we make, we work hard to control the quality at every step of the manufacturing and delivery process. The rigorous continuous improvement culture at National Optronics focuses on achieving not only the highest quality, but the best in customer satisfaction.

SUPPORT FROM THE RIGHT PLACE
AT THE RIGHT TIME

We're ideally located to respond quickly and efficiently to your concerns and service needs. Customers have easy access to our fully operational product demo labs and training facilities. And you can count on parts and service support from a team with over 200 years of combined experience in the optical industry.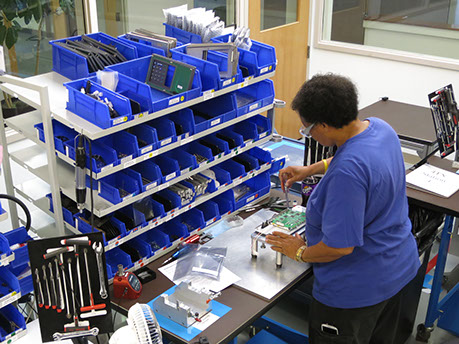 Our National Optronics trained staff is dedicated to maintaining high standards of quality and customer service. And our headquarters features fully operational demo labs, installation and training.