QM-X3
QM-X3
The QM-X3's robust design, combined with its ability to process complex shapes puts easy functionality and industrial-grade capabilities within reach. And, it's backed by the industry's most reliable service and support team.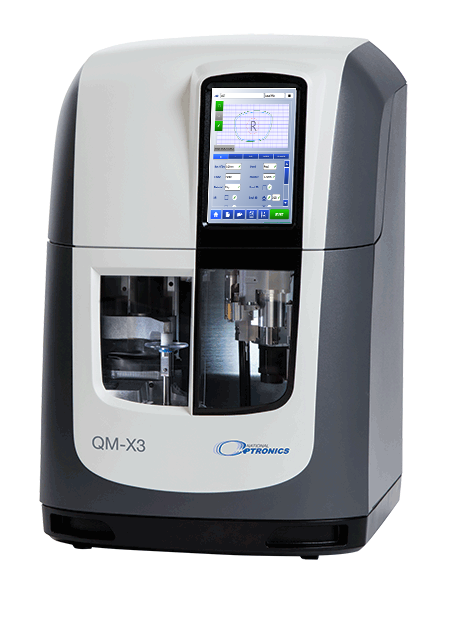 ---
Industrial Design
Robust industrial design provides maximum uptime in all environments ‒ including high volume in-store labs and central labs.
Heavy duty features include:
Direct drive motors for precision and robustness
Advanced digital signal processing for less electrical noise and faster processing speeds
High speed, high torque spindle capable of over 20,000 RPM
Sturdy sheet metal housing
Speed
Efficient mechanical design and high speed motors that rapidly drive components to position.
Exceptional Cosmetics
High luster polish for all organic materials and beautiful, clean grooves on any lens shape, even on sharp cornered or small eyed lenses.
Green Operation
Environmentally friendly dry edging saves water and makes lens debris clean-up easy.
Innovative Tooling
A fixed dual diamond blade design eliminates the need to frequently change blades and improves productivity and lens edge quality.
Remote Diagnostics
An easy-to-use remote diagnostics system provides fastest response times for immediate technical support and current software updates.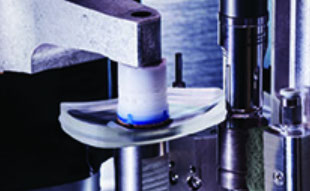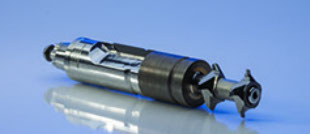 The inaugural product of National Optronics' new QM (Quality Manufacturing) series, QM-X3 bridges the gap between industrial 5-axis edgers and 3-axis tabletops. It is a perfect fit for both in-store and central labs, with an ideal price point and compact size. Much more robust than typical tabletops and capable of easily processing complex shapes, the QM-X3 is a breakthrough in all aspects of edging: quality, flexibility and reliability.
---
Additional Features
Small footprint saves valuable counter space.
Easy touch-screen operation with user-friendly interface.
Inherently low torque cutting process minimizes risk of lens slippage.
Service friendly: all components are easily accessible.
Options
Lens shelving at various depths as well as in partial areas around the lens for easy processing of complex finishing jobs, e.g. on fashionable sports frames.
Variable angle drilling provides better cosmetics and easier mounting for a variety of base curves and prescriptions.
Frame editor software allows editing existing trace files or creating new complex designs quickly and efficiently.
Cabinet
Communications
VCA/DCS compatible
Stand alone
Working Range
Front base curves: up to 10 dpt
Minimum finishing B size with half eye clamping assembly: 18 mm rimless; 20 mm bevel
Lens diameter: max. 85 mm (effective)
Materials: all organic lens materials; i.e. CR39;
Hi-Index; Polycarbonate; Trivex
Facilities
Energy requirements: 
100-240V, 50-60Hz
1 phase, 350 Watts
Dimensions (wxdxh): 
21 x 22 x 32 inches 
521 x 559 x 821 mm
Weight: 180 lb